About Catherine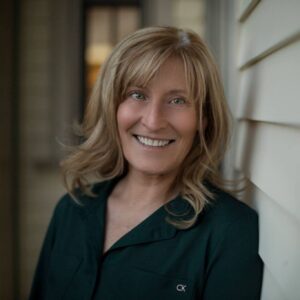 Catherine Wilson is a certified Integrative Nutrition Health Coach who has been a wellness professional for 24 years. She empowers people to take charge of their own health and wellness by offering lifestyle prescriptions that foster a healthy body, mind and spirit. Clients are coached from an integrative holistic perspective that starts with the food at the end of their fork. Throughout the years her own personal revelations on health and food sparked her professional evolution from a physical fitness only perspective to one that embraced a more holistic approach. It was her own health issues that arose from the lack of sleep, a processed food diet and unmanaged stress that made her realize how everything is connected. Even though she was exercising in a boot camp class 5 days a week, not taking care of herself in general led to poor choices in all areas of her life. She felt too busy, too sluggish, and didn't have the time to shop, prep and cook her own meals. Committing to changing what she ate led to positive changes in other areas as well. Working with a holistic health coach helped her make her health a priority and taught her how to gradually incorporate small changes into her life over a 6-month period. Once she experienced the impact healthy food had on her, she wanted to help others do the same. If she could do it, anyone could.
Catherine is known for meeting her clients where they are with an open mind, curiosity, compassion, and empathy. As a coach, she guides and offers accountability as clients create and navigate their own journey to what is optimal wellbeing for them. Although she has always had a passion for health and wellness, it was coaching that brought all aspects of health together with its integrative and individualized approach to wellness. In 1994 and 2008 she earned certification as a group exercise instructor and personal trainer. To further her scope of practice, Catherine has continued her education through the following programs:
· Master of Arts, Health and Wellness Coaching, Nutrition Concentration – Maryland University of Integrative Health, December 2018
· Integrative Nutrition Health Coach Certification – Institute of Integrative , 12 month program, March2016
· C and the American Association of Drugless Practitioners – 2016
· Cooking for Wellness: The Healthy Vegan Distance Learning Course Certificate – The Natural Epicurean of Culinary Arts 2016
To learn more about how Integrative Health and Wellness Coaching can help you, schedule your FREE 30-minute wellness consultation!